What's Cooking, Moo Moo?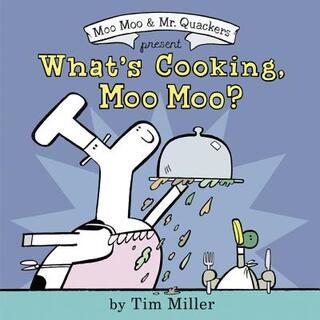 Written by Tim Miller
Illustrated by Tim Miller
Moo Moo serves up another half-baked scheme—and loyal Mr. Quackers goes along for the ride—in this madcap follow-up to Moo Moo in a Tutu.
Yes, for real! The hilarious cow-and-duck duo are opening their own five-star restaurant. You'll want to see what udderly ridiculous antics they get up to in their new adventure.